How Solar Works with Your Home
A solar solution is incorporated with your grid power to deliver a seamless power supply to your home. Understanding how it works allows you to better use your solar power for your own consumption which in turn lowers you reliance on the grid and your power bill.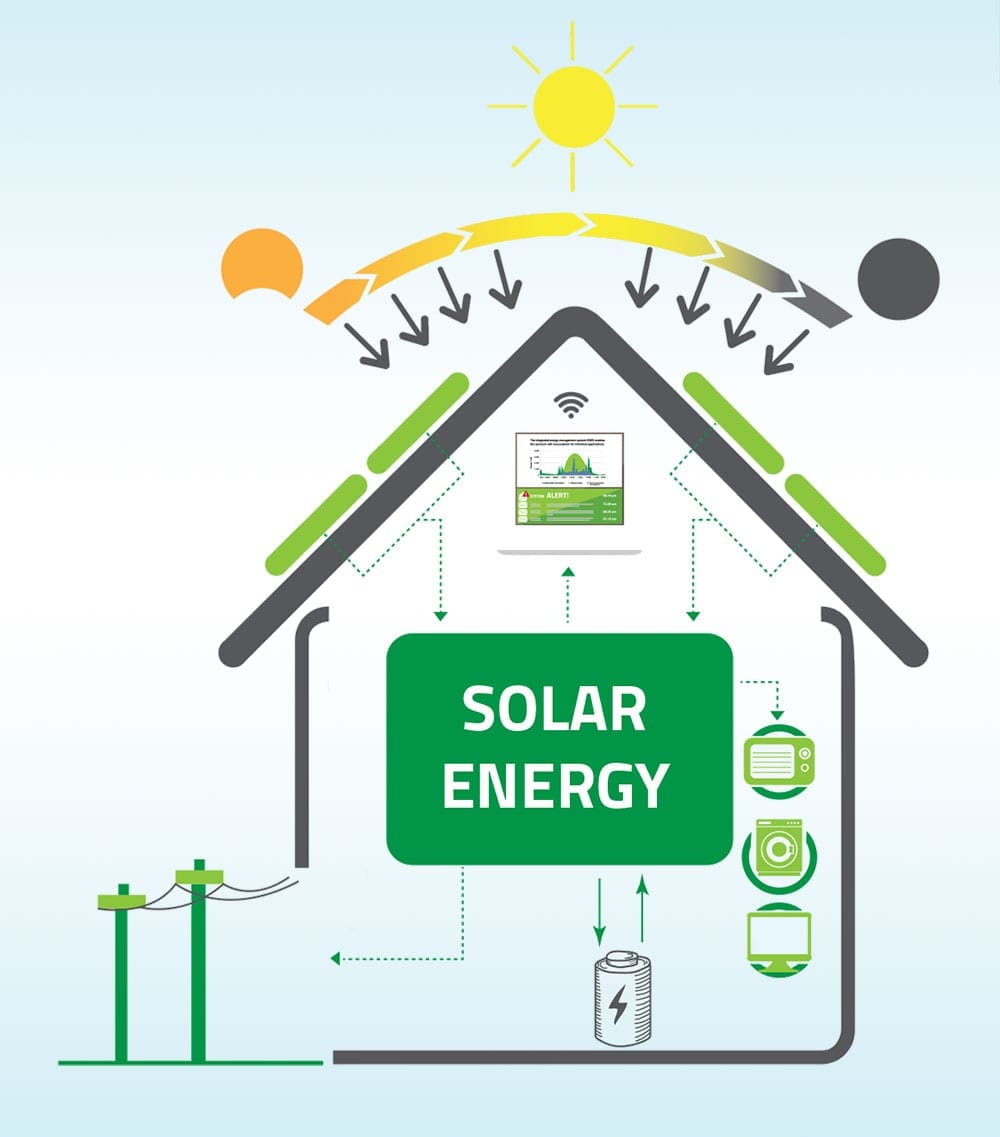 The solar system generates power during the sunlight hours.
The solar powers the electricity items being used first.
Any excess solar power is exported back down the grid.
At night or when the electricity consumption is more than the solar generation, power is imported from the grid.
The back to base monitoring allows you to see solar production and electricity consumption (from grid, solar or batteries) as well as report any faults.
Stores excess solar power in batteries to use at night. Also allows for power in a black out.
Step 1-4 is the 1st stage of GET360 and a GET Going package.
Step 1-5 is the 2nd stage of GET360 and a GET Control package.
Step 1-6 is the 3rd stage of GET360 and a GET Battery package.